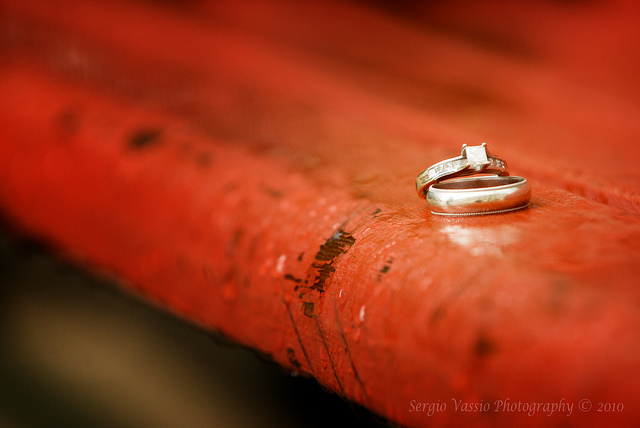 Weddings need the help of the Best man even before they are decided upon, and before he even knows he's going to be a best man. One day your friend might come to you and tell you he wants to propose, but has no idea how to make it really special. Well. These stories are all true, are about proposals, and as you'll see, most surprisingly, actually worked.
Even if some of the participants were clearly insane.
Some guys go with the classics, but just like you simply can't produce the meals you want despite having all the instructions, because you put sugar in it instead of salt, because the boxes look the same, and what, why would you taste first…?
Anyway. So just like that, a pretty classic proposal idea can go wrong if you don't use the right ingredients.
1. The milkshake
One guy in the U.S. decided that instead of champagne he would use a strawberry milkshake to hide the ring in. That's good because she can't see it so it will be more of a surprise.
Luckily he also invited a bunch of friends to see the event and a helpful member of the audience volunteered to help get things going. He convinced the bride to drink the whole shake at once so the girl reacted by throwing the straw into the trash and drank the shake up.
You can guess what happened. The bride didn't notice that she actually swallowed the ring, so she obviously was shocked and didn't believe it to the others that it supposed to be a proposal. Let's not wonder how you don't notice a diamond ring in your mouth.
Finally two stomach x-rays was all it took to convince her about the truth and she of course did say yes!
2. The trial trick
A woman in New York took gender equality really seriously and decided upon long-term physical abuse against his boyfriend. Like, serious – take it to the authorities than to a court of law – serious physical abuse. But the guy way already smitten, and by the time they were standing before an actual judge, he was ready to marry the woman of our nightmares.
Problem was, that the restraining order that was already in place made it an act of crime for them to speak to each other. That was when some catchy underground love song started playing as the lawyers and judge present decided to pardon this non-criminal breach in contract.
The guy asked her to marry him, and now that the law finally stood aside, she said yes. The guy hasn't been seen or heard from again. Probably.
3. The son of a bitch
But that all still has nothing on our final contestant who decided that his proposal would be such an emotional rollercoaster that even a jury of his peers would feel the same disgust if told about him.
Our boy was a pilot, and licensed to take others, specifically his fiancée up in the air to scare them to death. Cameras were set to record the flight (or be used as damming evidence, who knows) and they took off.
Soon the plane experiences slight malfunctions according to the amazing groom to be, who then proceeds to at least not act like there are serious problems. He asks his griflriend to check the manual and inside she finds: "Will you marry me?"
She said yes, and we guess the "till' death do us part" line caused here no worries at all.